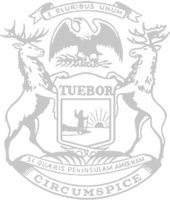 Leader Hall: Democrat agenda will accelerate population decline
After new reporting by The Detroit News revealed falling birth rates in Michigan, House Republican Leader Matt Hall on Wednesday criticized Democrats' radical agenda that is hurting the state's efforts to attract families to the state and reverse population decline.
The report comes as a new council looks into possible ideas to help grow Michigan's population. Hall has raised concerns that the commission's future proposals could lead to higher taxes, a path even more likely since Democrats spent all of Michigan's surplus in their latest budget.
"These numbers reveal that people don't want to start or raise their families in Michigan, as they move to states with lower taxes, high-paying careers, good roads and bridges, quality education, and safe communities," Hall said. "Meanwhile, Michigan Democrats are eliminating accountability in education. They're pushing energy policies that will raise electric bills. They're wasting resources on corporate handouts for low-wage jobs and unnecessary projects and programs, instead of investing in infrastructure and public safety. Democrats spent all our taxpayer dollars before the new population council can even make recommendations, a move that will undoubtedly lead to higher taxes that will only lower our population further and prevent Michigan from becoming the land of opportunity once again."
The radical agenda Hall criticized will make Michigan worse in many different policy areas, including:
Taxation: States with lower, more competitive tax burdens have attracted people and led to population growth. Low-tax states like Florida and Tennessee have grown in recent years, while high-tax states, such as New York and Illinois, have seen their populations go down. Democrats' budget spends so much it will require an income tax hike to pay for it, even before any possible tax hikes Democrats may push to implement the population council's recommendations.
Infrastructure: In their wasteful new budget, Democrats spent billions of dollars on pork projects and billions more on unsustainable programs, while failing to invest in local roads and bridges. The budget distributes no extra funding for local road agencies to repair failing local roads, despite Hall's calls for a $1 billion investment. The budget also includes only $80 million for a bridge repair program — only 5% of the $1.5 billion investment Hall proposed, which would fix all of Michigan's bridges that are closed or in serious or critical condition.
Public safety: Even as local police departments around the state struggle to hire the officers they need to fill vacancies and keep communities safe, Democrats rejected Hall's proposal for $100 million to help with local officer recruitment and retention.
Energy: Democrats are currently pushing legislation that would force electric companies to use entirely carbon-free power sources by 2035, prematurely closing natural gas plants and driving the cost of electricity for Michiganders through the roof.
Education: This year, Democrats repealed accountability measures that ensure kids are learning to read and inform parents how their children's schools are performing.
Industry: Democrats have given billions to corporations already this year for low-wage jobs, instead of working to attract the high-paying careers of the future.
As Democrats push a harmful economic agenda that will make it harder to grow the state's population, they seem to be staking their hopes on commercials highlighting Democrats' social policies, funded through the Michigan Economic Development Corporation.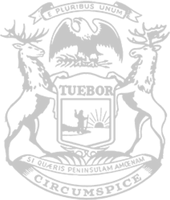 © 2009 - 2023 Michigan House Republicans. All Rights Reserved.
This site is protected by reCAPTCHA and the Google Privacy Policy and Terms of Service apply.