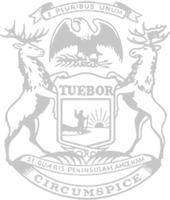 Rep. Huizenga: Patience of Michigan workers running thin due to administration's lack of clarity
State Rep. Mark Huizenga, of Walker, today issued the following statement in response to reports of workers refusing to adhere to executive orders mandating their businesses remain closed during the ongoing COVID-19 outbreak. A barbershop in Owosso, Mich. has been a notable example. Gov. Gretchen Whitmer's latest 'stay home' order, which prohibits "non-essential businesses" from remaining open to the public, runs through May 28:
"I believe the barbershop owner in Owosso who has chosen to resume business exemplifies the emotions of many people currently out of work throughout the state and West Michigan. They are struggling and being forced into impossible and unenviable decisions during this time. Their livelihoods have been closed off due to executive orders, and many have been unable to file an unemployment claim or receive benefits. They are considering – or in some cases willing – to openly break the law in order to pay their bills and put food on the table.
"This phenomenon is actively pitting the government against the people. Protecting public health is immensely important in the face of a public health emergency, but governments must be a function of representation.
"It's also putting law enforcement in a difficult and confusing position. The state police in some instances is being called in to handle what local law enforcement will not. This is an affront to local control and risks creating a schism within an entity that is tasked with protecting public safety.
"A practical approach which respects work that can be done safely and acknowledges where different regions of the state are as it relates to this pandemic is sorely needed. Michigan citizens are depending on it, and they're simply not seeing enough clarity and direction. The inadequate information they are getting naturally leads them to question the efforts as a whole – and in some cases disregard them entirely."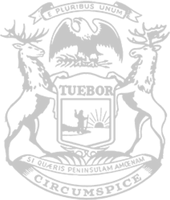 © 2009 - 2021 Michigan House Republicans. All Rights Reserved.
This site is protected by reCAPTCHA and the Google Privacy Policy and Terms of Service apply.