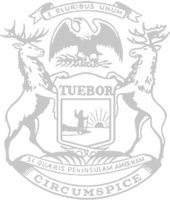 Rep. Wozniak bill would add additional Macomb County Probate Court judge
RELEASE
|
September 6, 2023
Legislation would improve the timeliness of service to families, seniors, children, and vulnerable residents
State Rep. Doug Wozniak (R-Shelby Township) today testified before the House Judiciary Committee, of which he is the minority vice chair, regarding his plan to add an additional judge to the Macomb County Probate Court. A move that is supported by the Macomb County Probate Court and the Michigan Supreme Court.
Michigan's State Court Administrator's most recent Judicial Workload Assessment, completed in 2019, determined that the Macomb Probate Court needed between 3 and 4 probate judges to properly manage its caseload at that time. Earlier this year, Wozniak requested that they run a new analysis, based on current caseloads and resources, and it produced same results.
"As an attorney who spent many years representing the interests the elderly, the vulnerable and the infirm in Macomb County's Probate Court, I know firsthand how hard the judges and staff of our court work to ensure hearings are held in a timely manner," Wozniak said during his testimony. "But with only two judges on the bench, it's not been easy for them to do."
HB 4823 would add one judicial position on the Macomb County Probate Court bench, allowing for a total of three judges. The number is still less than the workload assessment recommends but it is supported by both the Macomb County Probate Court and the Michigan State Court Administrator's Office, and it would greatly enhance the court's ability to serve the people of Macomb County.
Representative Wozniak was joined by Judge Sara Schimke of the Macomb County Probate Court and Deputy General Counsel to the Michigan Supreme Court Trevor VanDyke in speaking in support of the legislation.
"We have managed, with a lot of hard work and help from others, but this is not a sustainable situation, and it is not fair to those that need the services of the Macomb County Probate Court," Schimke said. "Our court serves the most vulnerable of our population, and they deserve better."
Wozniak's proposal remains under consideration by the committee.
###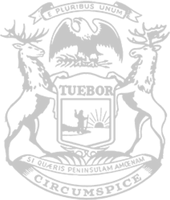 © 2009 - 2023 Michigan House Republicans. All Rights Reserved.
This site is protected by reCAPTCHA and the Google Privacy Policy and Terms of Service apply.