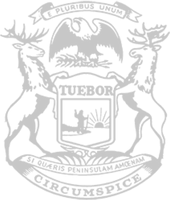 Re-powering Palisades
Last week, I led Michigan's newly formed bipartisan, bicameral nuclear caucus in addressing a letter to Governor Whitmer offering her our support as Michigan seeks to become the first state in American history to successfully re-power a non-operational nuclear power plant.
At full capacity, Palisades provided over 800-megawatts of carbon free, baseload electricity that powered over half a million Michigan homes. Furthermore, it employed over 600 hardworking people in good, high-paying careers, making a substantial positive economic impact on our region's economy. In addition, Palisade's annual tax contributions of over $10 million have been crucial in supporting essential public services and the local schools of a small community on the shores of Lake Michigan.
Since the closure of Palisades, the effects have been felt not only in Covert but throughout our entire Southwest Michigan region and the state as a whole. However, amidst these challenges lies a unique bipartisan opportunity waiting to be seized. There is substantial potential for bolstering our grid, amplifying our energy supply, and leading our country and the world in the creation of novel technologies.
The successful re-powering of Palisades would immediately provide safe, carbon-free, and reliable energy to a grid that desperately needs more baseload generation. Palisades would be a successful model whose re-opening would positively reverberate around the world, fueled by Michigan's unwavering grit, innovation, and determination. We have an opportunity to secure our legacy as a global leader in technology, discovery, and innovation.
We have a chance to achieve something remarkable, and members of the nuclear caucus are prepared to work with anyone who shares this vision. As always, if there is anything I can do to be of service to you, please don't hesitate to reach out to me at 517-373-1799 or at PaulineWendzel@house.mi.gov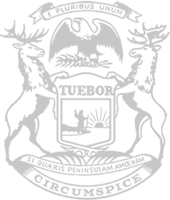 © 2009 - 2023 Michigan House Republicans. All Rights Reserved.
This site is protected by reCAPTCHA and the Google Privacy Policy and Terms of Service apply.