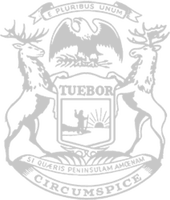 Rep. Ken Borton slams Lansing Democrats' decision to slash funding for Pure Michigan, jeopardizing future success
Rep. Ken Borton today expressed support for the Pure Michigan campaign that promotes tourism in Northern Michigan and condemned drastic cuts made to the program by Lansing Democrats.
The Pure Michigan budget will take a $15 million hit next year, despite the state recently passing a record-high budget. This has raised serious concerns among supporters of the vital tourism campaign. Borton said the program will undoubtedly face significant challenges with limited resources, ultimately leading to less effective results for the Northern Michigan tourism industry.
"The positive impact of Pure Michigan cannot be overstated, and it is disheartening to witness such as valuable program being stripped of its resources," said Borton, of Gaylord. "The short-sightedness of Lansing Democrats in prioritizing budget cuts over long-term growth and prosperity throughout the state is deeply concerning."
Reports show that for every dollar invested in Pure Michigan, roughly $9 is injected into the state economy.
"This drastic, naïve cut is a major insult to the many Northern Michiganders who rely on the 100 million-plus visitors that come to Michigan every year, spending upwards of $23 billion which directly supports more than 200,000 jobs," Borton said.
Borton says he plans to work to restore funding to the vital program to ensure its continued success in promoting tourism and driving economic vitality in Northern Michigan.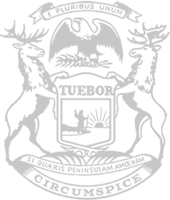 © 2009 - 2023 Michigan House Republicans. All Rights Reserved.
This site is protected by reCAPTCHA and the Google Privacy Policy and Terms of Service apply.