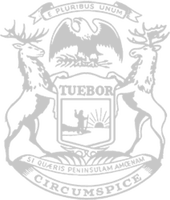 Rep. Kuhn votes to preserve needed literacy standards for grade-school kids
State Rep. Tom Kuhn on Tuesday voted against an irresponsible plan to lower literacy requirements and supports for students at elementary schools throughout Michigan.
"You don't help children achieve by providing less for them," said Kuhn, of Troy. "This bill is a resignation by Democrats that they don't care to focus help for many of these children who are struggling in the classroom."
A law signed in 2016 seeks to set children throughout the state on a course for success. It requires an assessment of a child's reading level, employs possible methods to address any deficiencies and gives parents updates on their child's progress. The law was crafted with input from teachers, parents and education experts.
The move to repeal the law comes as Michigan currently ranks 43rd out of 50 states in fourth-grade reading scores.
"As the 2016 law continues to be implemented to improve our kids' reading proficiency, these repeal efforts seek to eradicate a problem by pretending it doesn't exist," Kuhn said. "When a child can't read at their grade level, we have to think of the options available. Is it better to get parental input, give added supports and possibly even hold them back and make sure they're in the best position to succeed or continue to facilitate failure by moving them on to the next grade without skills they need to learn there?
"It might be painful to hold back a third-grader, but it's less painful than for them to graduate without basic skills and to be set up for a lifetime of being held back – which has many negative psychological effects. We have to stop passing the buck, address why these children are being failed within a crucial time of their development, and push for real solutions that make sense for kids, families and educators."
Republicans in the House proposed multiple amendments as Senate Bill 12 has moved through the legislative process, including ensuring parents and guardians are involved with intervention strategies for students who are not reading at their grade level after fourth grade and grants of up to $1,000 for tutoring and other services if a child is severely behind in reading proficiency. The amendments, however, were rejected by Democrat majority.
The bill will soon go to the governor's desk for consideration.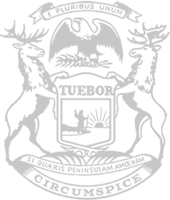 © 2009 - 2023 Michigan House Republicans. All Rights Reserved.
This site is protected by reCAPTCHA and the Google Privacy Policy and Terms of Service apply.