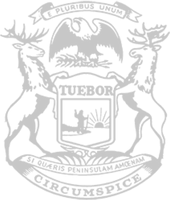 Rep. Martin backs plan to strengthen Michigan elections
State Rep. David Martin today voted for a plan to strengthen Michigan's elections and ensure that every eligible voter can vote safely, independently, and securely.
The plan strengthens the proof of identification requirements for in-person and absentee voting and improves access by providing free state identification cards to Michigan residents.
"Proving who you are in order to cast a ballot is a basic concept that the vast majority of the public supports," Martin said. "This is a step needed to detect and deter fraud and help restore the public's faith in our election system."
Presenting an ID in order to cast a vote is a concept supported by 80 percent of the public, according to a recent poll conducted by Monmouth University.
Senate Bills 303 and 304 ensure everyone who casts an absentee ballot or votes in person on Election Day will be required to present a photo ID to confirm their identity before their ballot is tabulated. Someone who shows up without proper identification will have an option to cast a provisional ballot that would be counted if they present their ID at their local clerk's office within six days after the election.
The measures also prohibit the Secretary of State from sending out unsolicited absentee voter applications, protect against interference from third parties and provide certainty by ensuring all ballots must be returned by 8 p.m. on Election Day in order to be counted.
House Bill 5007 removes the current $10 issuance and renewal fees for a state personal identification card, enhancing the ability for people to obtain identification.
"Free and fair elections are a cornerstone of our democracy," Martin said. "These changes make sure everyone has access to a free photo ID so they can have their voices heard at the polls."
The legislation now advances to the governor's desk for further consideration.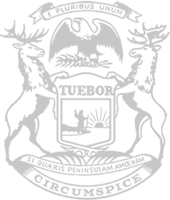 © 2009 - 2022 Michigan House Republicans. All Rights Reserved.
This site is protected by reCAPTCHA and the Google Privacy Policy and Terms of Service apply.