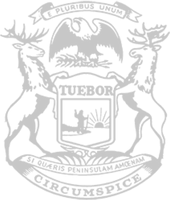 State Rep. Rodney Wakeman testifies before the House Judiciary Committee in support of his legislation to fix Michigan's guardianship and conservatorship system and better protect elderly residents. He is joined by Rep. Kyra Harris Bolden, another sponsor of the bipartisan plan.
Rep. Wakeman fights to protect seniors, fix Michigan's guardianship system
State Rep. Rodney Wakeman is leading a bipartisan effort to combat elder abuse in Michigan and ensure vulnerable adults are not taken advantage of by those who are trusted to care for them.
Wakeman, chair of the House Families, Children and Seniors Committee, is sponsoring a plan to fix failures of the state's guardianship and conservatorship systems, the process used after a court decides an individual is not capable of making their own legal, medical or financial decisions. Wakeman testified today about the importance of the plan.
"I've heard far too many reports of people abusing the current system to take advantage of our elderly and vulnerable residents," Wakeman said. "We must fix this broken system and make sure there is careful scrutiny whenever an individual is being appointed to make personal decisions on behalf of another person."
The legislation, which has support from the attorney general, Michigan Supreme Court Justice Megan Cavanagh and numerous other state leaders, is the culmination of more than two years of work by the Elder Abuse Task Force. The group of about 55 organizations and more than 100 individuals is dedicated to addressing abuse, neglect and exploitation of Michigan's vulnerable older adults.  
Wakeman said the comprehensive proposal – House Bills 4847-50 and Senate Bills 503-506 – will fix issues identified by the task force and provide a number of important safeguards for the elderly and people with disabilities. It will require increased training for professional guardians, provide procedural safeguards for the appointment of guardians, require guardians to take special precautions to protect people's property and increase transparency about the way a ward's property is being used.
Specifically, Wakeman's measure will give a protected individual and their loved ones an opportunity to petition the court to modify or remove a conservatorship.
"Once a guardian or conservator is appointed, it is extremely difficult to have the order modified or removed," Wakeman said. "We must provide more safeguards for vulnerable individuals and their families and allow them to get relief if their loved ones are being neglected and ignored, or a guardian is not performing their duties effectively."
The plan remains under consideration in the House Judiciary Committee.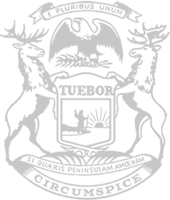 © 2009 - 2022 Michigan House Republicans. All Rights Reserved.
This site is protected by reCAPTCHA and the Google Privacy Policy and Terms of Service apply.