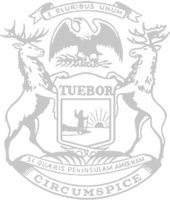 Ford Decision
RELEASE
|
September 26, 2023
By: State Rep. Pauline Wendzel
This week, Ford announced that it is pausing construction on its forthcoming Blue Oval plant in Marshall, Michigan—a project that has received more than $1.7 billion in state incentives. As part of its announcement, Ford stated that it is not confident in its ability to run the plant competitively.
After failing to secure other high-profile Ford deals, Governor Whitmer went all in to attract Ford to Marshall, even resorting to using her political machine and a secretive dark money account to smear local citizens who had genuine concerns about the project and Ford's ties to a hostile foreign adversary. Despite spending $1.7 billion of Michiganders' hard-earned tax dollars, the subsidies still weren't enough for Ford to overlook the uncompetitive economic climate that Democrats are ushering into Michigan.
So far this term, the Democratic majority has aggressively pushed forward a far-left agenda, making it even more challenging for businesses and workers to compete in our state. This includes extreme energy mandates that will result in higher electricity costs, a burdensome new payroll tax, and an increase in red tape that will outlaw independent contractors while imposing a confusing patchwork of local restrictions.
This was a bad deal for Michigan since the beginning. Instead of fostering a climate of certainty and an environment where businesses can grow and thrive, the Legislative Democrats resorted to their typical approach of throwing money at a problem. Simultaneously, they made our state less competitive across the board. If a company as large as Ford is uncertain and choosing not to invest, how can small businesses expect to survive in this climate? Unsurprisingly, this strategy of throwing money at a problem failed.
Michigan can do much better. We can reevaluate the proposals put forward by fringe members of the Democratic party and work to create an environment in which businesses, big or small, can thrive.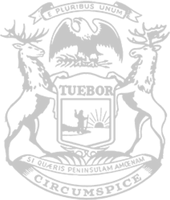 © 2009 - 2023 Michigan House Republicans. All Rights Reserved.
This site is protected by reCAPTCHA and the Google Privacy Policy and Terms of Service apply.