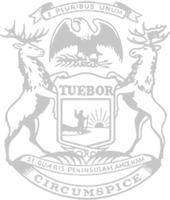 Oversight Vice Chair Tom Kunse prompts Auditor General's review of the state's flawed Child Development and Care program
Rep. Tom Kunse (R-Clare), vice chair of the House Ethics and Oversight committee, this week received a response from the Michigan Auditor General (OAG) after requesting a thorough review of the state's error-ridden Child Development and Care (CDC) program.
"I am happy to hear the OAG will be investigating this very serious matter," said Kunse, of Clare. "After the Detroit Free Press revealed several problems with the state's changes to child care subsidy eligibility standards and its failure to communicate those changes to parents and child care providers, I directly urged the OAG for an audit of the CDC program."
The letter from the OAG states: "The CDC program is currently on our audit plan, scheduled to begin fall 2023. In the interim, we will compile information regarding past audits and corresponding findings involving the program."
In an April letter sent to Auditor General Doug Ringler, Kunse asked for a review and examination of the following:
Caseworkers giving eligibility information (including, but not limited to, the number of child care hours for which a family is eligible) to parents or providers that conflicts with official notice;
Erroneous termination or other changes to a family's eligibility.
Delayed notice of terminations or other eligibility changes to parents or providers.
The difficulty of getting information through the hotline (time spent on hold, days-long waits for a callback appointment, etc.).
The lack of back payments to compensate for wrongful eligibility termination.
The division of roles between the Department of Education and the Department of Health and Human Services has contributed to errors and communication delays.
"Working parents across my district have been getting stuck with child care bills the state was supposed to take care of, posing a major financial burden on these families," Kunse said. "This is not okay, especially given the high costs of essentials, and rampant inflation. This issue is a direct result of an incompetent bureaucracy. I am very pleased that the OAG is complying with my request, and this is being properly and thoroughly investigated."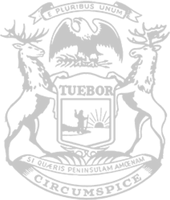 © 2009 - 2023 Michigan House Republicans. All Rights Reserved.
This site is protected by reCAPTCHA and the Google Privacy Policy and Terms of Service apply.