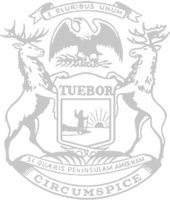 Partisan energy package falls short
By: State Reps. Pauline Wendzel, Dave Prestin, Brian BeGole, Pat Outman, Kathy Schmaltz, Jaime Greene, Joseph Aragona
This week, the Michigan Energy, Communications, and Technology Committee heard testimony on the most extreme energy policy proposal our members have ever seen while serving in the Legislature. Led by members of the Democratic leadership team, the half-baked House Bills 4759-4761 were put before the committee for testimony.
Under Democrats proposed legislation, Michigan would mandate the closure of power plants well before their planned retirement date – eliminating thousands of megawatts of power generation from our energy grid that desperately needs it. The bill sponsors and their allies in the environmental lobby have no idea how much power generation Michigan would be displacing and how much it would cost to replace it. Additionally, there are no regulatory mechanisms within the bills for how the state would pay down those prematurely shut down plants. Under the Democratic proposal, these bills essentially double charge the hardworking people of our state – once for paying down the retirement of power plants that still have useful value and a second time for building all the new ones. When Michiganders are struggling with the rising cost of daily life, Lansing Democrats have decided to hit Michigan families hard, right when they can least afford it.
Additionally, no conversations have been had regarding the impact these bills would have on meeting our federal reliability standards. While states like Texas and California face the threat of frequent brown outs due to a lack of power generation, it's critical that Michigan meet our generation requirements so that residents can cool their homes during the hot summer months and heat them in the dead of winter.
Under this proposed legislation, Democrats have abandoned common sense clean energy solutions that are proven and reliable. Hydrogen fuel cells, natural gas, nuclear power, and biomass all would be excluded under the package. Just last month, the state announced that a new hydrogen gigafactory and 500 good paying jobs will be coming to Michigan. Should we now tell the investor it's time to pack up and that they're not welcome in our state?
When Michigan last re-wrote our energy policy back in 2016, the bill sponsors created the highest standard for how legislation of this magnitude should be developed. They brought Republicans and Democrats together, they hosted open workgroups, and at the end of an open and transparent process, they sat down – Majority Chair and Minority Vice Chair and discussed what they learned and how to move forward. Every stakeholder and both parties had a voice, not just the fringe environmental groups who wrote the package. Those bills ended up passing with overwhelming and bipartisan support. So far, we've heard nothing from the majority party.
Energy policy is the biggest issue of our time. Affordability and reliability are the most important aspects of developing a comprehensive energy plan policy makers should consider. Unfortunately, this radical and dangerous proposal will spike rates, decrease reliability, and negatively impact the budgets of hardworking Michigan families. As we move forward, we need to have bipartisan input, an open and transparent process, and actual data from industry experts, not just the extreme, environmental activists. Michigan deserves better, and we can do better.
Pauline Wendzel represents Michigan's 39th House District and serves as the Republican Leader of the Energy, Communications, and Technology Committee.
Rep. Dave Prestin represents Michigan's 108th House District.
Rep. Brian BeGole represents Michigan's 71st House District.
Rep. Pat Outman represents Michigan's 91st House District
Rep. Kathy Schmaltz represents Michigan's 46th House District
Rep. Jaime Greene represents Michigan's 65th House District
Rep. Joseph Aragona represents Michigan's 60th House district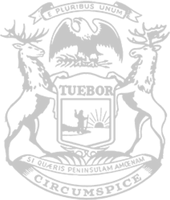 © 2009 - 2023 Michigan House Republicans. All Rights Reserved.
This site is protected by reCAPTCHA and the Google Privacy Policy and Terms of Service apply.