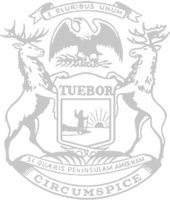 Rep. Beeler, Republican colleagues protect income tax cut, secure relief for Michigan residents
State Rep. Andrew Beeler on Tuesday celebrated broad relief that will be headed to Michigan taxpayers after he and fellow House and Senate Republicans defended a forthcoming income tax cut while spearheading plans for further relief for seniors and working families.
The governor on Tuesday signed House Bill 4001, containing targeted tax cuts for retirees and Michigan workers, after the Senate failed to give effect to an additional provision that would have maneuvered state dollars to block an automatic income tax cut that will be triggered this year based on increased state revenues. Beeler, R-Port Huron, helped raise the alarm about Gov. Gretchen Whitmer's attempt to block the income tax cut for Michigan residents and small businesses.
"Gov. Whitmer tried to interfere with long-lasting tax relief for all Michigan residents and small businesses — and failed," Beeler said. "The hardworking taxpayers of Michigan deserve relief, as they have to spend more of their earnings on increased gas and grocery prices. Republicans stuck together to stop stopped the governor's underhanded plan to prevent broad relief, so all Michiganders will have their income taxes cut starting this year."
On top of the automatic income tax cut, HB 4001 adds two further tax relief measures that echo plans Beeler and fellow House Republicans proposed in January; the new law increases the Earned Income Tax Credit for working families and boosts savings for retired seniors. Originally, HB 4001 unfairly gave retired government workers with public pensions better tax treatment than other retirees, but the bill on the governor's desk will provide fair relief for different types of retirement income. Beeler praised this fairness for retired seniors, but said working seniors should also receive relief, as Beeler had proposed in his legislation.
"As the tax rate goes down for everyone under a law passed by Republicans in 2015, Michigan's working families and retired seniors will receive extra relief, as my Republican colleagues and I proposed this year," Beeler said. "Although this coming relief incorporates much of what we proposed, working seniors are still in need of additional help."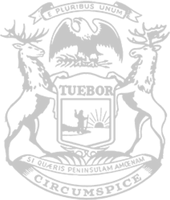 © 2009 - 2023 Michigan House Republicans. All Rights Reserved.
This site is protected by reCAPTCHA and the Google Privacy Policy and Terms of Service apply.