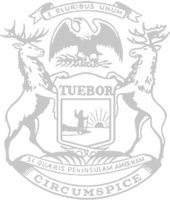 Rep. Beeler votes to protect Michigan workers, opposes Democrats' pay cut plan
House Republicans stand up for worker freedoms, paychecks
State Rep. Andrew Beeler on Wednesday voted against Democrats' plan to repeal key worker freedom protections.
In a rushed floor vote along partisan lines only hours after an initial committee hearing, House Democrats passed House Bills 4004 and 4005 to repeal Michigan's right-to-work law, one of the key factors that has enabled Michigan to attract job creation. The bill also includes a $1 million appropriation, which would insulate the drastic policy change from the people's right to reject legislation through the referendum process. Gov. Whitmer has previously pledged to veto policy bills that use appropriations to circumvent the referendum process.
"The radical pay cut plan championed by Democrats and their union boss friends would be an unfortunate flashback to the economic crises of the past," said Beeler, R-Port Huron. "Since our state's right-to-work law created choices for workers and opened new opportunities for their success, Michigan has come back from the Lost Decade on the path to prosperity. Democrats' plan would abandon Michigan workers, take their freedom, and literally steal their wages to give to union bosses."
Michigan's right-to-work law, which ensures workers are not forced to pay union dues to get or keep a job, was approved by the Legislature and governor in 2012. The approval followed a months-long public debate about collective bargaining that resulted in voters rejecting a ballot initiative put together by union bosses.
The freedom-to-work law enjoys popularity among Michiganders. A recent survey showed 58% support for the law among Michigan's voters, compared to 29% opposed.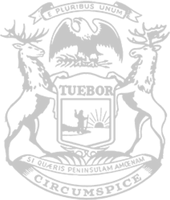 © 2009 - 2023 Michigan House Republicans. All Rights Reserved.
This site is protected by reCAPTCHA and the Google Privacy Policy and Terms of Service apply.