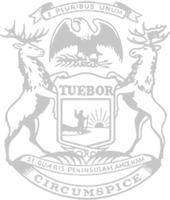 Rep. Bollin issues statement after Secure MI Vote submits signatures
State Rep. Ann Bollin, chair of the House Elections and Ethics Committee, today released the following statement after signatures were submitted for the Secure MI Vote initiative, a citizen-driven petition to enact several reforms to strengthen Michigan elections, including voter ID requirements:
"Showing an ID before you cast a ballot is a basic concept that the overwhelming majority of Americans support. It is not a partisan issue or a controversial proposal. After the governor rejected the idea and vetoed our legislation last year, it became clear that a citizen-driven petition was needed to make sure the voices of Michigan voters are truly heard. The people of Michigan want to make sure their votes count, and 80 percent of people support showing their ID to vote. 
"Now that the petitions have been submitted, I urge the Secretary of State to work diligently to verify the signatures, and to act as swiftly as she did with the nominating petitions of our Republican gubernatorial candidates."
###
Eighty percent of the public supports requiring identification to vote, according to a June 2021 Monmouth University poll. In 2018, the Pew Research Center found that 76 percent of Americans favored requiring everyone to show a government-issued photo ID to vote.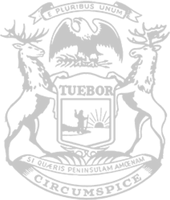 © 2009 - 2023 Michigan House Republicans. All Rights Reserved.
This site is protected by reCAPTCHA and the Google Privacy Policy and Terms of Service apply.