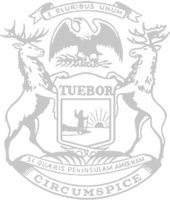 Rep. DeBoyer introduces plan to offer additional protection for Michigan's voting process
State Rep. Jay DeBoyer, of Clay Township, has proposed new legislation to ensure the state has a safe and secure elections process going forward.
House Bill 4227 amends Michigan election law to require the Secretary of State (SOS) to add the most recent digital photo on file of an individual to the Qualified Voter File.
The SOS already has a person's driver's license or state identification with a picture and signature on file, but only a person's signature is contained within the Qualified Voter File. DeBoyer's plan adds another layer of security to the voting process, provides uniformity, and makes the job of those overseeing Michigan's elections easier.
"Verifying a voter's identity through signature comparison has caused some challenges for election workers and it isn't always the easiest way to confirm someone's identity," said DeBoyer, who has over a decade of experience overseeing elections as the clerk and register of deeds for St. Clair County prior to serving in the Legislature. "The simple addition of a person's photo to the QVF will help deter bad actors who may try and vote under a false identity. These types of measures shore up our elections process and provide a product that people can trust."
Under the proposal, if a signature and photo ID do not match the person trying to vote, their ballot will be challenged.
Presenting an ID in order to cast a vote is a concept supported by a sizable percent of the public, according to several polls. In 2018, the Pew Research Center found that 76 percent of Americans favored requiring everyone to show a government-issued photo ID to vote, compared to only 23 percent who opposed it.
"Matching the QVF with what the Secretary of State has on file is a reform that people can understand and trust," DeBoyer said. "These are common-sense changes that work to uphold a fair and effective elections system."
The bill was referred to the House Elections Committee for consideration.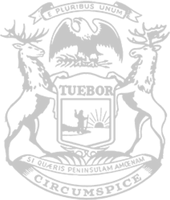 © 2009 - 2023 Michigan House Republicans. All Rights Reserved.
This site is protected by reCAPTCHA and the Google Privacy Policy and Terms of Service apply.