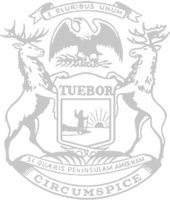 Rep. Greene leads bipartisan effort to improve operations at unemployment agency
State Rep. Jaime Greene, R-Richmond, is leading an effort to make sure the Unemployment Insurance Agency is better equipped to adapt quickly and serve the people of Michigan when the economy changes rapidly.
"In times of rapid shifts and rising unemployment, the last thing we need is a sluggish, inefficient bureaucracy," Greene said. "We saw it during the pandemic, when people who were desperate for help were left hanging, caught in a web of red tape and delays. It was an infuriating situation that I want to prevent the department from repeating."
Greene recently introduced House Bill 4742 to require the Unemployment Insurance Agency to prepare a plan to address surges in demand before they happen.
"When the economy takes a hit and people are out of work, they expect the system they've been paying for to kick in and provide immediate assistance to help make ends meet," Greene said. "Hardworking people who are left jobless through no fault of their own deserve a system that can swiftly respond to their needs, process claims, and help them pay their bills and put food on the table."
"When times are tough, we need a streamlined, nimble organization that can anticipate economic fluctuations and adjust accordingly."
Rep. Greene's office worked with the Unemployment Insurance Agency to improve its performance. Rep. Greene's bill requires the UIA to have a plan to expand its capability when there is a surge in claims and then downsize the agency when the economy improves. This plan would be updated each year and filed with the Legislature.
House Bill 4742 was referred to the House Labor Committee for consideration and has already earned bipartisan support.
Greene encourages anyone who is struggling to navigate Michigan's Unemployment Insurance Agency to reach out to their state representative for assistance.
Residents of the 65th House District can contact Greene's office by calling (517) 373-1775 or emailing JaimeGreene@house.mi.gov.
###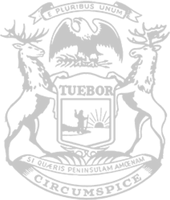 © 2009 - 2023 Michigan House Republicans. All Rights Reserved.
This site is protected by reCAPTCHA and the Google Privacy Policy and Terms of Service apply.