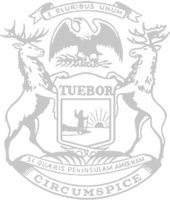 Rep. Greene opposes energy proposals that will drive up costs, erode local control
State Rep. Jaime Greene today expressed deep concern about several proposals included in the governor's "What's Next" speech, including legislation mandating 100% carbon-free electricity production on a tight timeline and a plan to override local control of approval for green energy projects.
House Democrats have already introduced House Bills 4759-4761, which would force Michigan electric companies to use entirely carbon-free power sources by 2035, prematurely closing natural gas plants and driving the cost of electricity through the roof.
"The governor and the Democrat majority are going all in on renewable energy without any regard for the people of Michigan and the impact it will have on us," Greene said. "The way they're fast-tracking this is going to drive up our electric bills even further and risk energy shortages and rolling blackouts like California."
The governor's speech today also referenced a plan that would give state government the power to permit solar projects, shifting control away from local government.
"Where are they going to put these large-scale solar farms? They're going to gravitate toward the flat, fertile, farmland in our area that is wide open for them to force their policies down our throat," Greene said. "The governor is sending a clear message: If there's a disagreement between what local people want and what Big Solar wants, she's siding with Big Solar."
Greene is focused on making life in Michigan more affordable by advocating for policies that promote lower taxes, higher-paying careers, better roads and bridges, quality education, and safer communities.
###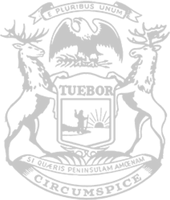 © 2009 - 2023 Michigan House Republicans. All Rights Reserved.
This site is protected by reCAPTCHA and the Google Privacy Policy and Terms of Service apply.