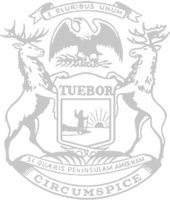 Rep. Harris looks out for Oakland County taxpayers, opposes excessive spending spree
'The budget serves up enough pork for a billion-dollar cookout'
State Rep. Mike Harris this week voted against a wasteful spending plan, which drains the state's multibillion-dollar surplus, creates new, unnecessary programs, and neglects the most essential needs in Michigan communities.
The $81.7 billion spending plan wildly expands state government and adds more than 1,000 new bureaucrats, even as Michigan's population has decreased since 2020. Harris, R-Waterford, warned that the growth of government could lead to higher taxes to keep paying for the new programs in future years.
"The partisan budget is a complete disservice to Michigan taxpayers who work to earn their living," Harris said. "They expect government to use their tax dollars to deliver crucial services like public safety and reliable infrastructure, but the Democrats' budget fails that mission. Even though 2023 started with a $9 billion surplus, this spending plan doesn't invest the support our communities need to fix our local roads and fill police officer shortages. Instead, ahead of the Fourth of July weekend, the budget serves up enough pork for a billion-dollar cookout. I'll always look out for taxpayers in Oakland County and throughout our state and oppose wasteful spending."
Despite spending through the state's surplus, which started the year at $9 billion, the budget distributes no additional local road funding to Michigan communities, instead picking favored areas for specific projects. Harris and fellow Republicans earlier this year proposed a $1 billion investment in local roads.
The Democrat majority also rejected Republican calls to help local police departments recruit and retain officers, after blocking Republican amendments earlier this year for a $100 million public safety grant program.
The budget:
Creates new, unsustainable programs, such as funding a population commission to propose tax increases, a sentencing commission to propose lower sentences for criminals, and diversity officers.
Spends well over $1 billion dollars on pork-barrel projects.
Increases burdensome groundwater fees on Michigan small businesses to pay for more bureaucrats to investigate those local businesses.
Spends $125 million on "clean" buses, which are unreliable for expansive rural school districts.
Undermines key transparency requirements, such as weakening reporting requirements on state employee remote work.
Creates more than $30 million in grant programs for unions.
House Bill 4437 and Senate Bill 173 now advance to the governor.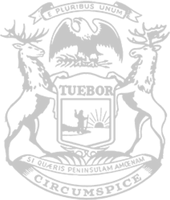 © 2009 - 2023 Michigan House Republicans. All Rights Reserved.
This site is protected by reCAPTCHA and the Google Privacy Policy and Terms of Service apply.