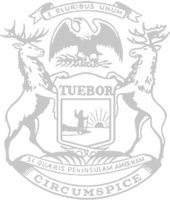 Rep. Harris opposes dramatic, unnecessary election changes
State Rep. Mike Harris on Tuesday voted against legislation that would undermine election security while opening the door for unfair access for different Michigan voters.
In a party-line vote, the House of Representatives passed widespread election changes, which Harris noted go far beyond what Michigan voters approved last year in Proposal 2. Harris, R-Waterford, said legislation Democrats have pushed this year will remove key security measures and allow activists and partisan officials to give certain voters better election access than other voters.
"Michiganders expect voting to be fair, free, and secure, but these partisan bills will weaken election security and give a thumbs-up to unfair treatment of voters," Harris said. "When the people of Michigan voted on Proposal 2, they didn't support these dramatic, partisan rewrites of Michigan law that will compromise election security. I'll keep protecting our elections and the rights of Michigan voters."
Bills advancing through the Legislature — including Senate Bills 367, 370-371, and 373 that passed the House on Tuesday — would:
Make it virtually impossible for election officials to flag invalid signatures and remove fraudulent votes.
Enable special interest groups to fund extra early voting days in choice municipalities.
Weaken voter ID protections and let people vote with no identification and register to vote with questionable documentation.
Allow ballots to be stored in unsecure facilities.
Let people register and vote after polls close on election day.
Empower the secretary of state to modify election rules unilaterally with scant oversight.
Let clerks print insecure on-demand ballots at early voting sites.
Allow partisan election officials to send unsolicited absentee applications to the voters of their choice.
Require clerks to automatically send ballots to certain voters each election, including voters who may have moved or passed away.
Expand opportunities for voters to register and vote at multiple locations in one day.
Additionally, Harris criticized a concerning law passed earlier this year to count overseas ballots received late without a postmark proving they were sent by election day.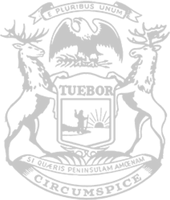 © 2009 - 2023 Michigan House Republicans. All Rights Reserved.
This site is protected by reCAPTCHA and the Google Privacy Policy and Terms of Service apply.