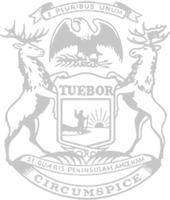 Rep. Huizenga: Altered 'stay home' order allows workers in some sectors to resume their livelihoods
COVID-19 directive adopts some House suggestions, now runs through May 15
State Rep. Mark Huizenga, of Walker, today emphasized Gov. Gretchen Whitmer's decision to finally listen to desperate Michigan workers and loosen restrictions that will allow them to make a living once again while staying safe.
"None of our neighboring states had these types of severe restrictions," Huizenga noted. "There were certain professions that were unjustly held out from being able to provide for themselves and their families within the governor's existing order. We must trust Michiganders to be smart about this while protecting themselves and others around them."
The governor's new order extends the current decree through May 15, but some suspended activities can resume. This includes sectors that had been previously recommended for re-opening by Michigan House members – such as landscapers, lawn-service companies and nurseries, as well as retailers selling "non-essential" items through curbside pick-up or delivery. Large box stores can reopen areas that had been cordoned off and bike repair and maintenance shops can also come back online, as long as strict social distancing measures are kept in place.
In early April, Michigan reported the nation's highest insured unemployment rate over the course of a week, checking in at 17.4 percent according to U.S. Department of Labor statistics. The Workforce Intelligence Network estimates the state could see unemployment around 25 to 30 percent in southeast Michigan for the month of April.
Huizenga said he will be looking for additional opportunities for people to get back to work where it is safe in the coming weeks, and a regional-based strategy would make sense for re-opening parts of the state where coronavirus risk has shown to be low.
"We need to make sure we follow the data and open up more as soon as possible, while keeping safety at the forefront," Huizenga said, underscoring the continued need for robust hospital capacity and testing information. "If we marry these two practical principles together, we can ensure Michigan exits this public health emergency healthy and strong."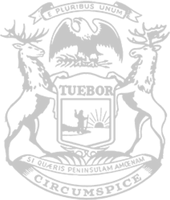 © 2009 - 2021 Michigan House Republicans. All Rights Reserved.
This site is protected by reCAPTCHA and the Google Privacy Policy and Terms of Service apply.