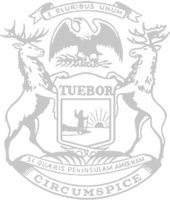 Rep. Ken Borton: New transportation budget neglects vital infrastructure
State Rep. Ken Borton, who serves on the House Appropriations Subcommittee on Transportation, continued his efforts to fix crumbling local infrastructure in Michigan communities.
At last Wednesday's meeting of the House Appropriations Committee crafting the annual state budget, Borton, R-Gaylord, spearheaded multiple amendments to substantially increase funding for local road repairs. House Democrats rejected Borton's amendments, along with other Republican-led amendments to ensure transparency, oversight, and fiscal responsibility while repairing Michigan's roads and bridges.
"It's important for our state budget to reflect the needs of Michiganders, not personal pet projects," Borton said. "Finding long-term solutions to fix our roads and bridges is what folks want their elected officials to focus on. I hear it from people in my district every day, and I'm proud to bring their voice to the table. That's why I introduced a plan to shift $110.5 million in funding from many of the current one-time projects and put it into our state's bridge bundling initiative, which ensures public safety for generations to come. It's imperative we take care of our crumbling infrastructure instead of wasting hard-earned taxpayer dollars on inessential, costly experiments."
Borton's amendment would have redirected one-time spending for e-bike incentives and drone programs to local infrastructure. The amendment failed due to unanimous opposition from the Democratic majority on the Appropriations Committee.
Borton also supported amendments to restore transparent reporting requirements that Democrats had removed from the budget. Borton said he was disappointed Democrats blocked amendments to require the department to report critical information, such as bond debt, legacy costs for retirement benefits, incentive and disincentive programs to encourage job completion, and a Mackinac Bridge viability study. Democrats also rejected an amendment to ensure the state notifies municipalities about their cost-share obligations for road projects in a timely manner.
Borton criticized the lack of transparency measures in all aspects of the budget. Republican lawmakers, state and local road officials, and others did not receive the budget proposal until hours before it was first taken up in subcommittee.
"The ongoing ploys by House Democrats to work under a cloak until the last possible second constructs a process that lacks transparency to the public," Borton said. "These partisan games rid us legislators of the necessary time to consult with experts, or locals, and make educated decisions on how taxpayer dollars are to be spent. I have always been and remain more than willing to work with those on the other side of the aisle, as that's how we get some of our best policy done. This is alarming and shameful behavior."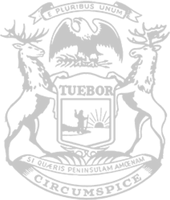 © 2009 - 2023 Michigan House Republicans. All Rights Reserved.
This site is protected by reCAPTCHA and the Google Privacy Policy and Terms of Service apply.