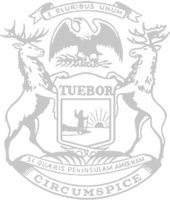 PHOTO INFORMATION: State Rep. Ken Borton is leading a bipartisan effort to improve protections for vulnerable adults in Michigan. From left: Rep. Betsy Coffia (D-Traverse City), Rep. Graham Filler (R-Clinton County), Rep. Kelly Breen (D-Novi), Borton (R-Gaylord), and Rep. Penelope Tsernoglou (D-East Lansing).
Rep. Ken Borton paves historic reforms to fix guardianship system, protect Michigan seniors
State Rep. Ken Borton this week introduced a bipartisan plan to ensure vulnerable adults are not taken advantage of by those who are trusted to care for them.
The plan would improve the state's guardianship and conservatorship systems, the process used after a court decides an individual is not capable of making their own legal, medical or financial decisions.
"When you're declared mentally incapacitated and placed under guardianship – which is frightfully easy – you can no longer make your own medical or legal decisions," said Borton, of Gaylord. "I've been made aware of heinous cases throughout our state, such as one where a guardian rigorously limited an elderly couple's access to their loved ones. The guardian spent thousands of the couple's hard-earned money to construct fences just to keep family out. These common-sense bills will help prevent abuse and stop guardians who neglect or take advantage of their wards."
Borton supported similar legislation in 2021, but the bills did not make it all the way through the legislative process. The legislation addresses problems identified by the Michigan Attorney General's Office and the state's Elder Abuse Task Force, a group of about 55 organizations and more than 100 individuals that worked on the issue for more than two years.
Borton said the comprehensive proposal – House Bills 4909-12 – will provide a number of important safeguards for the elderly and people with disabilities. The plan will provide procedural safeguards for the appointment of guardians, require guardians to take special precautions to protect people's property and increase transparency about the way a ward's property is being used.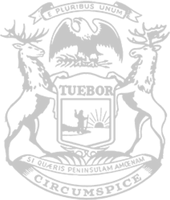 © 2009 - 2023 Michigan House Republicans. All Rights Reserved.
This site is protected by reCAPTCHA and the Google Privacy Policy and Terms of Service apply.