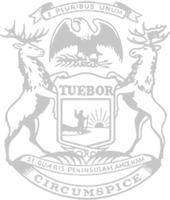 Rep. LaFave proposal would bring President Trump's payroll tax deferral to state of Michigan employees
RELEASE
|
September 24, 2020
Rep. Beau LaFave today introduced a measure to help implement President Trump's payroll tax holiday and economic stimulus plan in Michigan.

It's a significant step toward ensuring the benefits of the President's plan reach Michiganders, helping them cope with the economic turmoil of the COVID-19 pandemic. LaFave's bill would implement the temporary deferral of certain payroll tax deductions for many state of Michigan government employees – leaving more money in their paychecks and stimulating the economy.

"This is a plan that puts more money in Michiganders' pockets – helping people get through the economic troubles sparked by the COVID-19 pandemic and providing an economic boost across the state," said LaFave, of Iron Mountain. "I believe all Michigan workers deserve relief and I encourage all employers to participate in this federal program, but mandating that would not be appropriate. Implementing this plan for state employees, however, sets a good example – one I hope other job providers will follow to give their employees much-needed and deserved relief in these difficult times."

LaFave's bill is based on a memorandum issued by the Trump administration in August. The Trump memorandum includes an order that allows postponement of the collection of certain Social Security and Medicare payroll taxes from Sept. 1 through Dec. 31 for individuals earning less than $104,000 annually, or less than $2,000 per week.

Employer participation is not mandated under the Trump order, but LaFave's proposal would implement it for the state of Michigan's executive and legislative branches.

"The state is a large employer with significant economic impact in communities across Michigan," LaFave said. "This would be a good way to stimulate the economy and help businesses and workers well beyond state government."

The legislation is House Bill 6262.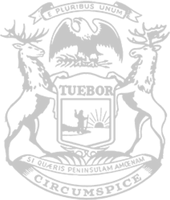 © 2009 - 2020 Michigan House Republicans. All Rights Reserved.
This site is protected by reCAPTCHA and the Google Privacy Policy and Terms of Service apply.