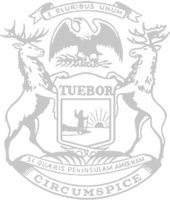 Rep. LaFave slams governor for backing out on bipartisan agreement to invest $200 million in the Upper Peninsula
State Rep. Beau LaFave today led the charge in advocating for a budget supplemental to bring $200 million to the Upper Peninsula. After initially agreeing to this plan, the governor played Lucy with the football and robbed the U.P. again.
"These were stable, well-paying jobs that would have helped Yoopers at a time when inflation is rampant, and folks are already struggling to make ends meet," said LaFave, of Iron Mountain. "Today's supplemental funding plan would have sent $200 million directly to Delta County."
Just before LaFave entered the Legislature, the state passed a veterans property tax cut. However, the problem with that 2016 law is the state required local units of government to pay for these tax exemptions. The tax exemption was initially estimated to cost locals just $4 million a year. The actual price tag in 2021 alone was closer to $50 million. LaFave aimed to fix this issue by proposing legislation to require the state to reimburse local units of government.
"Local units of government fund roads, among other necessities, and this burden never should have fell to them," LaFave said. "We had a deal to pay the locals back… but Big Gretch the Grinch struck again."
LaFave said the following: "I cannot wait for her to try and explain this one away at the U.P. State Fair in August. If you lose your job in the timber industry between now and then, feel free to hold her personally responsible."
###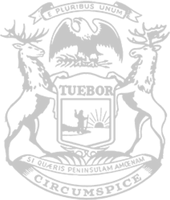 © 2009 - 2023 Michigan House Republicans. All Rights Reserved.
This site is protected by reCAPTCHA and the Google Privacy Policy and Terms of Service apply.