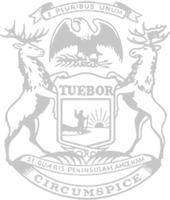 Rep. Lightner approves funding for Calhoun County trail projects
State Rep. Sarah Lightner this week voted to support funding for two recreational trail projects in Calhoun County.
In Emmett Township, a $250,800 Natural Resources Trust Fund grant will help improve the Iron Belle Trailhead at the Ott Biological Preserve. The project will add a restroom, picnic tables, paved ADA-compliant parking, and other amenities to serve visitors of the Iron Belle, North Country, and Great Lake-to-Lake trail routes. The county will provide $167,200 in matching funds to complete the project.
In Albion, a $300,000 Natural Resources Trust Fund grant will aid in the expansion of the Albion River Trail. The project will expand the trail by about three-quarters of a mile to connect Albion to the Iron Belle Trail and the Great Lake-to-Lake Trail. The project also provides a connection between McAuliffe Park and McIntosh Park. The city is expected to provide $188,500 in matching funds.
"Calhoun County has a great trail system that offers wonderful opportunities for people and families to hike, bike and enjoy nature," said Lightner, R-Springport. "These enhancements will bring even more enjoyment to residents and attract trail users from near and far."
Funding for the projects is part of House Bill 4238, which includes $23.3 million for 15 land acquisition and 30 recreational development projects throughout the state with revenues from the Natural Resources Trust Fund.
The Natural Resources Trust Fund board approved its recommendations in December 2022 and the projects were approved with overwhelming support by the Michigan House of Representatives today. The measure now advances to the state Senate for further consideration.
Money in the Natural Resources Trust Fund comes from the development of minerals on state land – not general tax money – and is distributed on an annual basis in partnership with local governments. The money must be used for acquisition or recreational development projects, according to the Michigan Constitution.
###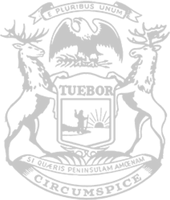 © 2009 - 2023 Michigan House Republicans. All Rights Reserved.
This site is protected by reCAPTCHA and the Google Privacy Policy and Terms of Service apply.