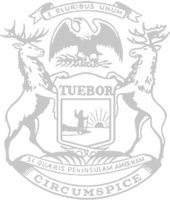 Rep. Lightner helps secure funding for replacement of Tekonsha bridge
State Rep. Sarah Lightner on Friday said a Tekonsha-area bridge critically in need of repair will soon be replaced, thanks to funding included in the 2023-24 state budget recently approved by the Legislature.
Lightner, R-Springport, said the bridge on Old-27 spanning the St. Joseph River just south of the village limit has serious signs of distress. The bridge's steel beams have holes and other deterioration that can be difficult to see because of high-water levels and a decorative concrete face on the fascia beams.
While the bridge is currently open for traffic, load limits are in place, causing a 4.6-mile detour on I-69 for any vehicle that is restricted from crossing.
"It's great that we finally have plans in place to replace a bridge that desperately needs repair," Lightner said. "People in Tekonsha and beyond rely on this bridge as they travel to work and school and go about their daily lives. This project will replace the deteriorating bridge with a structure that's sturdy, safe and reliable."
Many people in Calhoun County who live and work in Battle Creek or Marshall use this route when traveling from Tekonsha and points to the south, with about 2,000 vehicles a day crossing the bridge. The bridge is also a part of the primary route for school buses to access Tekonsha Community Schools.
"If this bridge had to be permanently shut down, it would greatly affect the local economy, create a longer trip to school, and risk public safety with longer routes for first responders," Lightner said. "It's critical to replace the structure now before it reaches that point."
The Tekonsha Fire Department regularly responds to calls south of the river and estimates show that detouring around the bridge would add at least seven minutes to its response times.
Lt. Gov. Garlin Gilchrist was in the area on Friday to announce the replacement of the bridge will be part of the next round of bridge bundling projects made possible by the new state budget.
###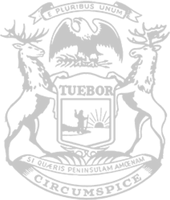 © 2009 - 2023 Michigan House Republicans. All Rights Reserved.
This site is protected by reCAPTCHA and the Google Privacy Policy and Terms of Service apply.