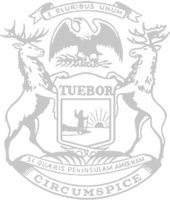 Rep. Schmaltz: First bill signed into law protects vulnerable Michigan residents
The Michigan State Police criminal background check program – at risk of ending in June if the state did not make changes required by the federal government – will remain in place, thanks to a solution brought forward by Rep. Kathy Schmaltz and signed into law today by the governor.
Employers and volunteer-based organizations throughout Michigan rely on the service to vet people who work closely with children, seniors, and other vulnerable individuals.
Schmaltz's measure, House Bill 4045, performs the updates required by the federal government, so the Michigan State Police will continue to have access to the federal databases it needs to perform background checks for employers and volunteer groups.
"Protecting vulnerable people is my top priority," said Schmaltz, R-Jackson. "I wanted to solve this problem not only for the Michigan State Police, but also for all of us who have loved ones in day care, nursing homes or hospitals. I'm glad we were able to work together to get this done."
The new law will allow Michigan employers to participate in a "Rap Back" program – short for federal record of arrest and prosecution background program – that allows them to receive updates about any new criminal activity reported on individuals working or volunteering in their system. This protects the public if an individual is charged with a dangerous offense after they are hired and eliminates the need to perform repeated background checks on individuals who have ongoing contact with vulnerable people.
Schmaltz said her commitment to working in a bipartisan manner to find solutions is paying off, with her first bill getting signed into law just a few months after taking office.
"I'm going to keep rising above political polarization and looking for areas where we can all find common ground, just like I did with this legislation," Schmaltz said. "Bipartisanship will lead to lasting solutions and a better future for all Michigan families."
###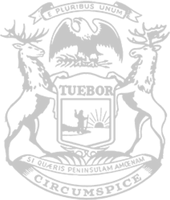 © 2009 - 2023 Michigan House Republicans. All Rights Reserved.
This site is protected by reCAPTCHA and the Google Privacy Policy and Terms of Service apply.